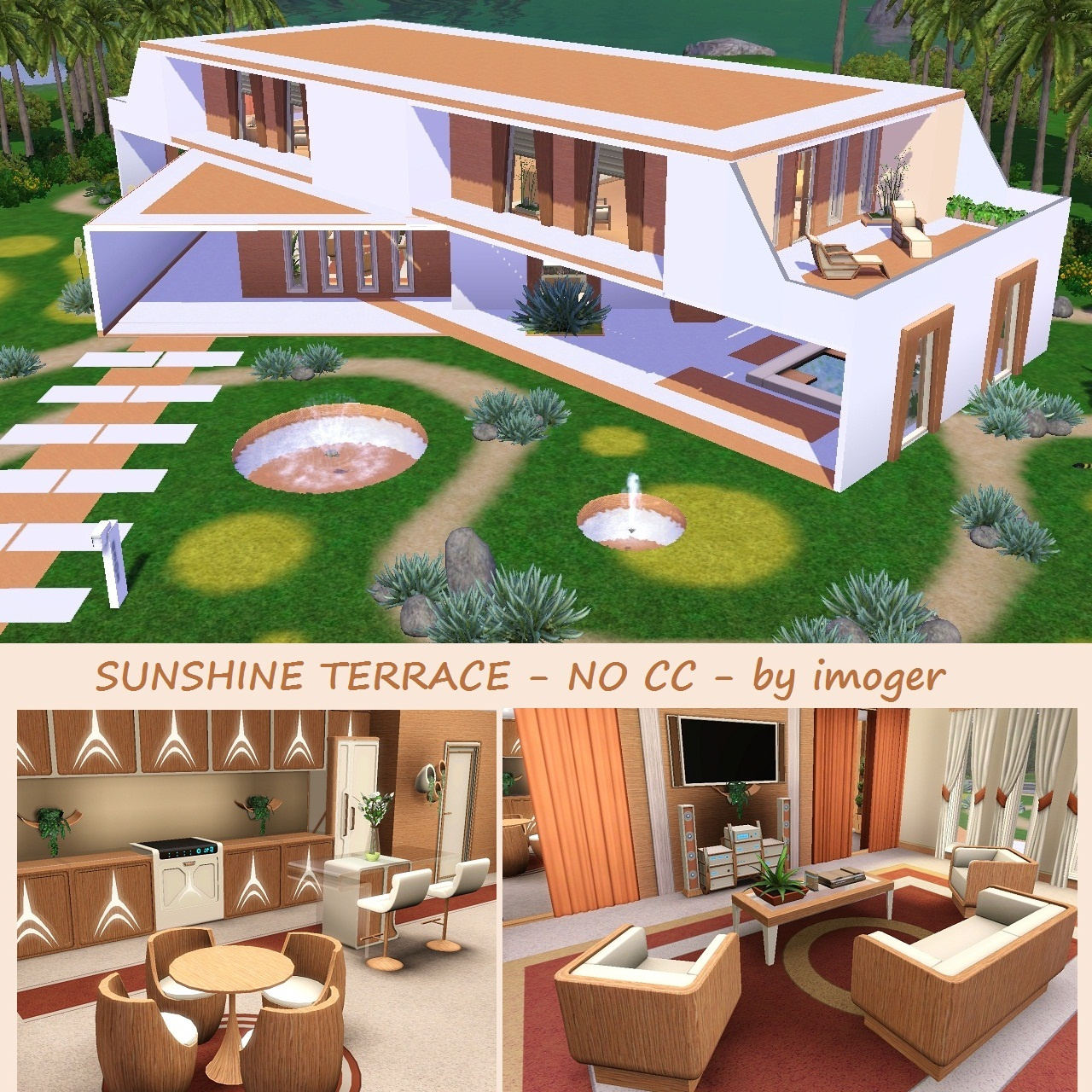 Showcase
Fully furnished and decorated modern 'high-end resort'-style home.
2 bedrooms with corner-bathtubs included, 3,5 bathrooms, laundry and an additional apartment in the basement for a butler or for 2 more sims.
Large entertainment and recreation area: bar, wine-cellar with nectar-maker, pool-table, sauna, massage, gym, concert-room, and nearly all hobbies represented. Stylish garden with barbecue, pool, spa, bar and golf. No custom content, tested in game. Created by imoger.