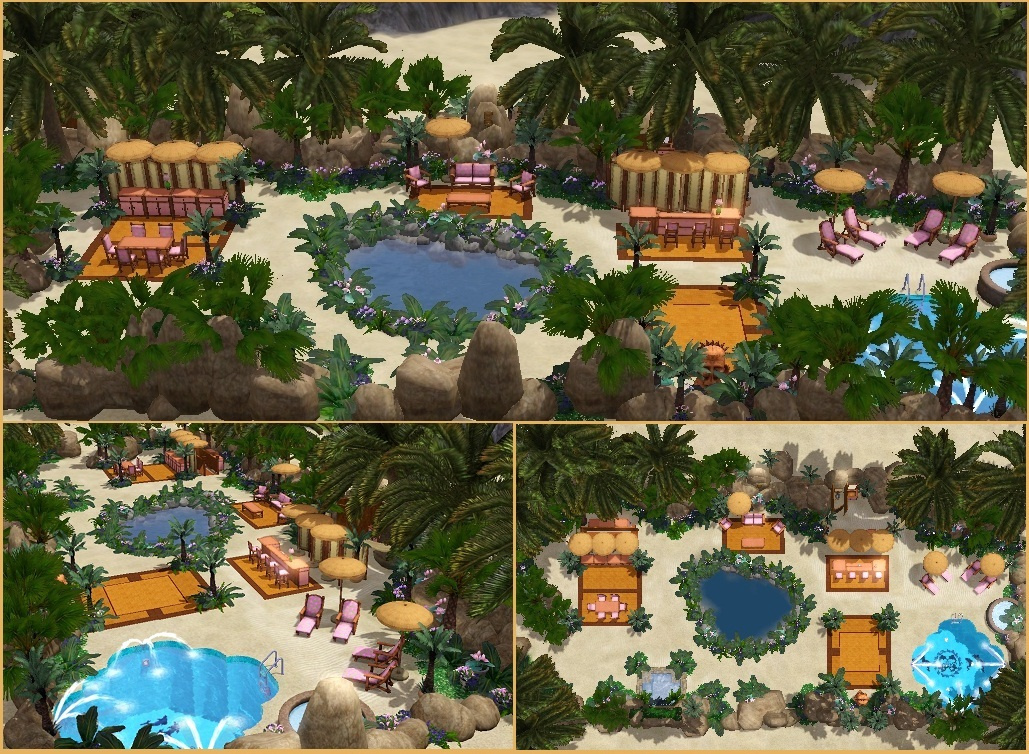 Escape from the winter! Outdoor beach paradise with a small underground apartment.
Residential, but would be great as a holiday or community lot too.
Outdoor: dining area with grill, bar, pool, dancefloor, hot tub and lake - and also a restroom.
Underground cabin: 1 bedroom, 1 bathroom, open living/kitchen area.
NO custom content and tested in game!
Place it on the beach/sand.

If you want to use it on grass, please use the Tiki Tropical Paradise-lot.